Teczka biznesowa aktówka Davidt's czarna 261.032.01
Bardzo dobra jakość i super funkcjonalność. Wygodna i mocna rączka. Zabezpieczone brzegi teczki. Dno uszyte ze skóry ekologicznej. Dopinany pasek do teczki za pomocą karabinków metalowych. Pojemna i wygodna z niepowtarzalnym wyglądem.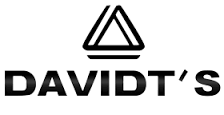 Easy return of products within

14

days from the date of purchase without giving reasons
Torba biznesowa do przenoszenia laptopa oraz dokumentów w kolorze czarnym.
Produkt jest starannie wykonany z dbałością o detale, wykonana z wysokiej jakości nieprzemakalnego tworzywa mocnego nylonu 1680D, odpornego na ścieranie.
Torba jest stworzona z myślą o wygodzie i funkcjonalności, a jej zadaniem jest przede wszystkim spełnienie oczekiwań najbardziej wymagających klientów.
Producentem jest belgijska firma Davidt's
Wygodna rączka teczki uszyta z ekologicznej skóry,

Zamek teczki zamykany na kluczyk,

Organizer na długopisy, telefon, kalkulator, notes,

Komora na laptop 15",

Specjalne uchwyty do zapinania paska,

Pas do nakładania torby na walizkę,

Pasek na ramię z regulacją długości i naramiennikiem,

Wymiary: Długość 41,5cm, wysokość 32cm, szerokość 14cm