Plecak na laptopa Davidt's czarny 261.295.01
Bardzo dobra jakość i super funkcjonalność. Wygodny uchwyt plecaka. Pojemny i wygodny. Nie tylko do szkoły.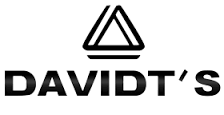 Easy return of products within

14

days from the date of purchase without giving reasons
Plecak firmy Dawidt's w kolorze czarnym.
Produkt jest starannie wykonany z dbałością o detale, wykonana z wysokiej jakości materiałów: na zewnątrz Nylon 1680 D (materiał wodoodporny), wewnątrz elegancka podszewka wykonana jest ze 100% Poliestru.
Zarówno plecy plecaka jak i szelki plecaka są wykonane z materiałów przepuszczających powietrze.
Dodatkowo plecy plecaka są profilowane, dzięki czemu dopasowują się do ciała.
Plecak jest stworzony z myślą o wygodzie i funkcjonalności, a jego zadaniem jest przede wszystkim spełnienie oczekiwań najbardziej wymagających klientów.
Mocny uchwyt do noszenia plecaka,

Wygodne wyprofilowane plecy i mocne szelki plecaka,

Plecak posiada boczne kieszonki,

Posiada 2 pojemne komory na dokumenty,

Przednia kieszeń posiada miejsce na klucze, nores, kalkulator,

Plecak pomieści laptop 15" o wymiarach 36cm x 30cm x 3cm,

Wymiary: długość 31cm, wysokość 28cm, szerokość 15cm.