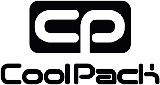 Sports bag CoolPack Vert Wiggly Eyes Blue 25739CP No. B70034
Trendy bag on strings "two in one" Coolpack. Made of durable and waterproof material. Gymsack has a large compartment and a zippered pocket. Perfect as a shopping bag, beach, bike and school.
Every day before leaving the house we take with us a lot of necessary items. To make your morning preparation organized, choose the Coolpack Gymsack . Gymsack is great for shopping, beach, bike, school and many other occasions. Gymsack offers original colorful designs oinspired by the latest trends in urban fashion. The Vert collection is for young people. Gymsack are made of waterproof, high-quality materials, which proves their excellent quality and durability. The large chamber gives the opportunity to accommodate a lot of the most needed items.
Gymsack was made of high quality polyester material;
Has a large chamber, so you can put a lot of things in it. Perfect as a PE bag, shoes, sports outfit;
Smaller pocket ideal for storing smaller items such as money, phone, keys, etc.; 
You can wear it on your back using strings as braces, on your arm or in your hand. The elasticity of the strings prevents the backpack from sliding off the shoulders.
COOLPACK is a brand creating, among others backpacks, bags and suitcases whose main recipients are young and active people. They are most often chosen by children and teenagers because they are valued for their durability by their parents. The CP logo on a school backpack is a guarantee of the highest quality and functionality. A characteristic feature of the products is the multitude of designs, colors and models. If you prefer subdued colors, backpacks are available in darker shades or with a subtle motif. However, if you like to stand out from the crowd with vibrant colors, dynamic multicolored backpacks, in polka dots, checkered, also in bright colors are available. A wide range of designs allows you to hit the tastes of everyone who wants to be trendy and on top.